FABIO
---
---
ABOUT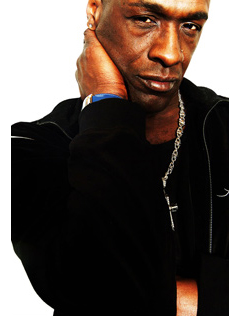 Having been around for over 2 decades, Fabio has acquired legendary status For good reason. Starting his career as a Pirate Radio dj in the mid 80's his style evolved with the various Musical genres Dub, Rare Groove, Hip Hop, Disco to early House, ,Jungle and Drum and Bass. It's a credit to him that after all these years he remains at the top of his game.
---
---
HOW IT ALL BEGAN
It all started by accident ,a local business man by the name of Mendoza set up a pirate radio station in South London. Through Fabio's good friend DJ Colin Dale, a well known Techno DJ, he accidently landed a spot on the station when Colin Dale moved to Kiss fm when it was first set up as a Pirate Station. The show soon became a success and he was offered a day time slot on Phase 1. This is where he first met Grooverider, who was also on Phase 1 at that time.
---
---
ACID HOUSE
Once again fate plays a part, when station owner Mendoza needed Dj's to play at an after hours Acid House party he called on two of his Dj's from the station ' Fabio and Grooverider'. Fabio remembers a quiet summer night in June 1988, he and Grooverider had been waiting for hours for this crowd to arrive, at 4am they decided to pack up as they were playing to an empty club, while putting their records away in the boot of Riders car they suddenly saw a group of around 20 people turning up, before they knew it, it was 12 in the afternoon and they were playing to a packed out frenzied crowd! So that's how the legends Fabio and Grooverider came together, and this was the start of something big because this was the summer of 88'.......
---
---
ILLEGAL PARTIES
Fabio and Groove became good friends with local ticket agent ' Dave ', who knew all the promoters' before long they were headlining all the biggest parties that summer including Biology, Fantazia, Sunrise and Energy. These illegal parties were pulling in crowds of 20,000 + and cemented Fabio and Grooverider's dj'ing partnership. These parties were illegal, amazingly they drew vast crowds even without the use of Mobile Phones, Flyers or the Internet, it was all done by word of mouth! It was an adventure, as weekly they were being chased around fields by the police! Sadly though, after that summer the Government passed the Criminal Justice Bill which put an end to the Illegal Raves, Acid House was forced into Nightclubs and club culture exploded.
---
---
SPEED
After Rage ended Fabio became disenchanted with the now violent Jungle scene, also Randall, Mickey Finn, Kenny Ken, Gachet and Darren J became big news at Awol. A few years later in 1995 Fabio alongside LTJ Bukem, Sarah from Groove Connection and Leo who was at the time a PR at EMI, decided to host London's first soulful DnB night. The night was not an instant success the first 3 nights were on a monday and pulled small crowds, keeping the faith and moving it to a Thursday night, within 4 months it became the hottest spot for Record Company PR men and Celebs in town, attended by the likes of Bjork, Goldie + Oasis. Even Naseem Hammed got turned away. Fabio and Bukem's soulful style of DnB was getting a lot of bad press from the Jungle Massive, but this didn't matter because for a year and a half Speed ran things and the music bods knew something groundbreaking was happening. Around the corner Goldie was putting together his now world famous Metalhead's night at the Blue Note in Hoxton. Metalheads was also dynamic, Goldie had made hardcore trendy again with the likes of Grooverider, Doc Scott, Storm and Fabio himself spinning, Blue Notes sweaty and heaving Sunday night became the biggest draw in town. Speed made it through one more summer before closing in the summer of 97'.
---
---
KISS FM AND RADIO 1
In the mid 90's Fabio and Groove were signed to London's Kiss Fm, their wed night Drum and Bass show won many radio awards and fast became one of Kiss's biggest underground shows. Fabio and Groove made the move to Radio 1 in late 1999 and have been there to this present day where their show has gone from strength to strength, Radio 1 has been a major part of their continued success and their show recently moved to a 12-2am slot every Saturday night. Fabio single handedly pioneered his own genre of drum and bass 'Liquid Funk' through his radio show on Radio 1 and club residency nights. He is also a label boss, his record label Creative Source is coming up to its 50th release, it was also the label that introduced Calibre to the scene.
---
---
PRESENT DAY
Currently Fabio tours the world both alone and alongside his partner in crime Grooverider. Both are extremely successful Dj's , who continue to love what they do, and rock crowds everywhere they go, between them, their individual styles cover the whole DNB spectrum. Fabio continues to stay true to the music he loves and has never followed Fashion. If you want to catch the man himself in action check the events page or his now residency 'Swerve' at the End in London every Wednesday night where he continues to break and mould his original sound